1. Download Onelapfit app from Google Play Store or App Store.
2. Register and log in Onelapfit app, click the bike computer icon in the right corner, click Bike Computer, and search and connect your bike computer.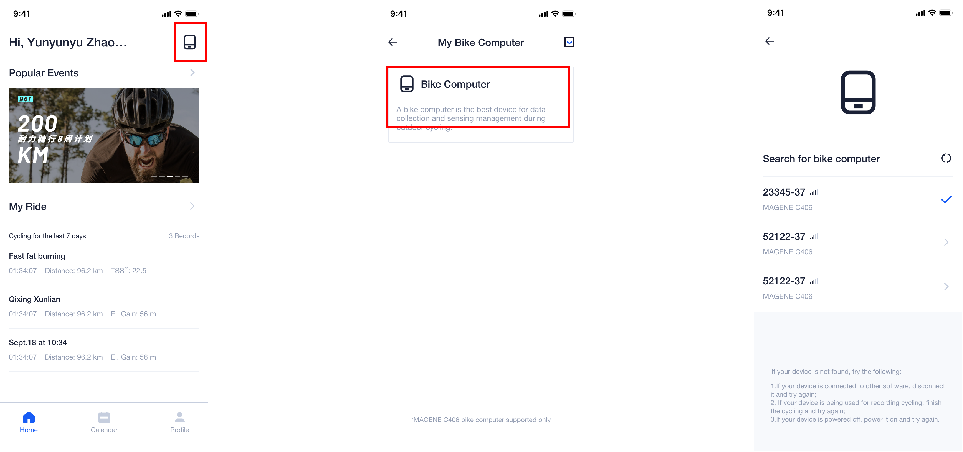 3. When connecting with the bike computer, it will automatically detect if the bike computer is activated. If not activated, enter activation process, enter the email address, receive the verification code to activate.