After enabling the message notification, you can receive the message notification from the mobile phone on the bike computer, and you can also set the type of message notification in the Onelapfit APP.
Note:
When you use it for the first time, you can choose to get it for free or pay $4.99 to unlock.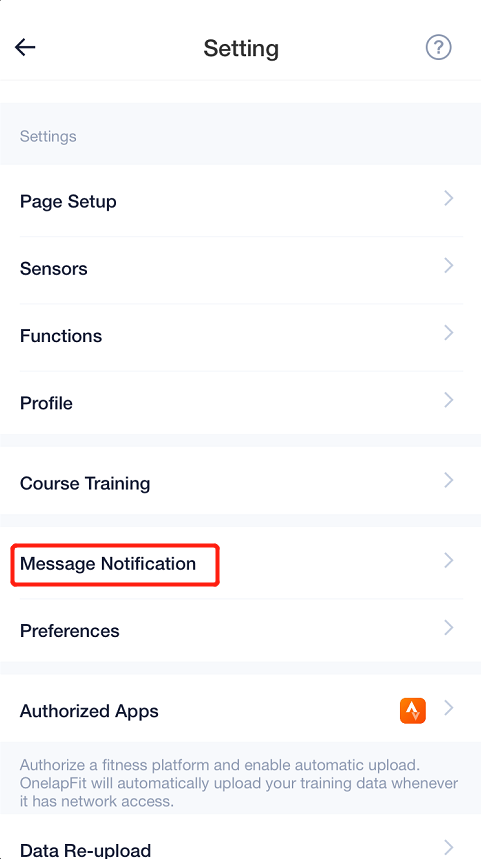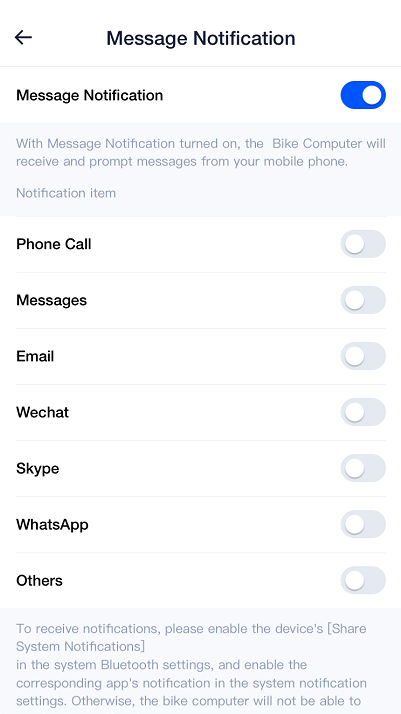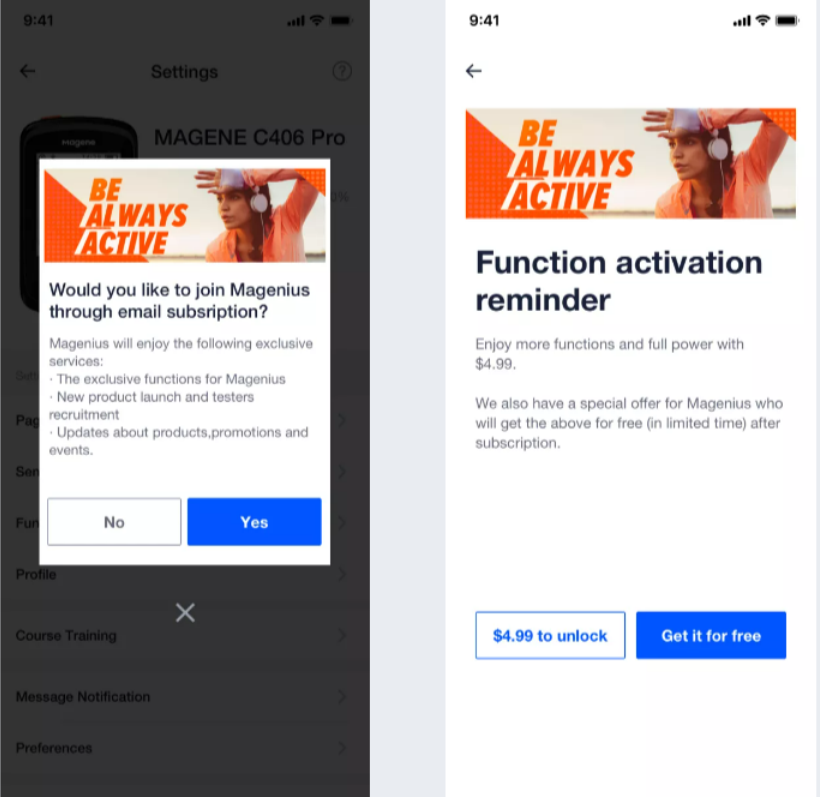 Note:
To ensure normal use of the function, please follow the steps below.
IOS
Open the Share System Notifications on iPhone system-Bluetooth.
Android
Find the Onelapfit application on Apps&service-Apps, then select Permissions to view all permissions, allow the app to read your contacts, receive messages, and read call log. And allow notifications by select notifications.